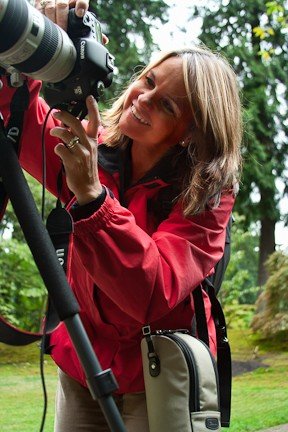 Life is about following your passions. Two of Fine Art Photographer Lu Ross' greatest passions are photography and travel. While traveling the world, surprising opportunities present themselves through beautiful landscapes, cultures, and abstracts that scream to be captured for eternity. A review of Ross' art pieces reveals a great deal about the artist's love for nature, color, and abstraction and suggests a passionate and emotional view of the world.
Lu Ross was born and raised in Santiago, Chile where her French-Italian family introduced her to a life of travel and appreciation for the arts. In her earlier years, Ross spent many summer vacations with her family by the coast at the seaside resort of Viña Del Mar. Winter family vacations were usually spent skiing at resorts in the Andes. "I was captivated by the power and beauty of nature at an early age. The time I spent by the sea and the mountains gave me a great awareness of nature. I began to notice how the light affected the ocean and created forever-changing hues; how the highlights and shadows created by the rising and setting of the sun on the mountains painted a fleeting yet majestic picture.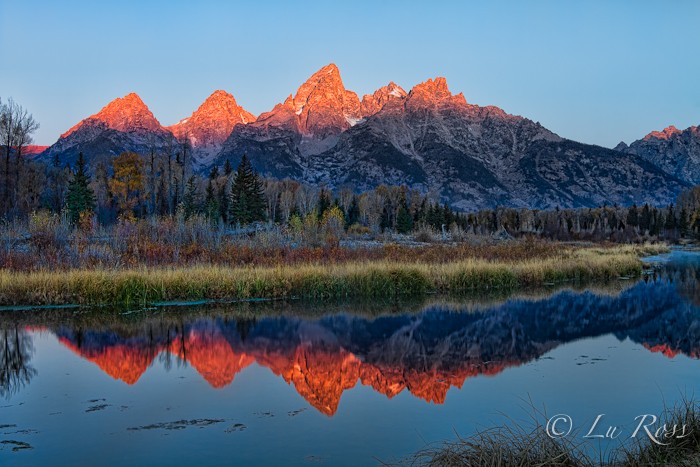 I was inspired to capture these moments and sought ways to translate this majesty into my artistic medium," Ross explains.
Like many artists, Ross' love for art began at an early age. "My mother was a painter," Ross says, "and as I watched her work I became inspired by her art and how rewarding it can be. Since we traveled frequently I took to photography as it seemed to be the best way to capture the world I was discovering." Ross is an explorer at heart and traveling the world became as natural as breathing.
Having grown up in a world of travel and art influence, Ross knew she wanted to pursue the art of photography. However, her parents were concerned that she wouldn't generate enough income with her art and encouraged her to pursue a more traditional career path.
Ross obtained a B.A. in Mathematics/Statistics at the Universidad Catolica de Chile, Santiago, initially pursuing a career in accounting and teaching when she moved to California as a young adult, where she currently resides.
Ross' love for design led to what amounted to 14 years as a contract web designer and Webmaster where she developed expertise in numerous software programs such as Photoshop, Camera Raw, Lightroom, Dreamweaver and Flash. All the while, photography remained her biggest passion as she captured the lives of her husband and two wonderful children, and the vacations they took throughout North America and Europe.
As technology changed the photography industry, the programs Ross learned as a web designer began to complement her photographic artistry and workflow. Ross recalls, "Once I realized that web design only partly satisfied my desire for creativity and art, I decided to pursue further education through the New York Institute of Photography."
"When I became involved with web design and preparing images for the web, I realized how much I enjoyed the digital world. I always loved film photography but when digital cameras came out I felt like a kid with a fantastic new toy! I could now instantly see if I got the shot without having to wait for it to be developed. I could also process the RAW image in Camera Raw and maximize the image's potential. When the Wacom graphics tablet and pen-like stylus became available, it was the icing on the cake. I felt like my passion for digital art and photography had taken a gigantic leap," commented Ross.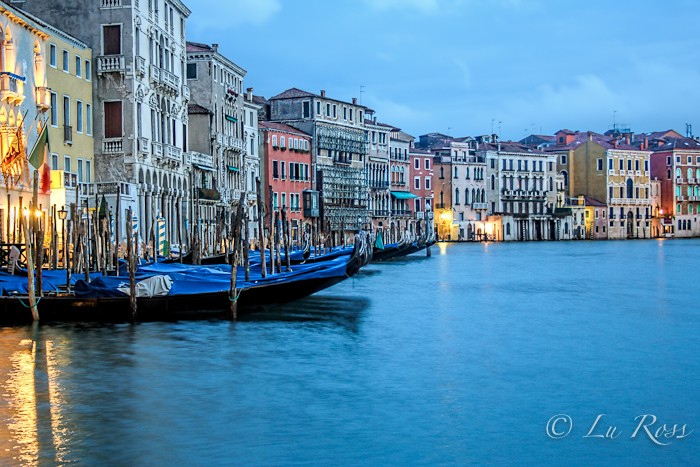 Although Ross does not have a favorite place, venturing through the art mecca of Italy significantly impacted her photography.  "I remember the evening while visiting Venice, Italy, waiting for a Vaporetto on the Grand Canal, being struck by what was in front of me; the history and the beautiful architecture that comprise this remarkable, floating city, as well as the beauty of the sun setting on the structures on the canal's waterfront. Once again I was inspired not only to capture nature's beauty but also to depict the beauty created by humankind," explains Ross.
Ross' travels inspire a wide range of subject matter in her work. "As a photographer, I use natural light to capture moments of beauty – be that individuals, cultures or nature – to inspire and connect the viewer to the joy of life. It's all about painting with light and telling a beautiful story. Shooting with natural light gives me the freedom to travel the world in search of ideal locations and circumstances, as well as seek opportunities to help those in need. I always love to use my photography to contribute to a cause assisting the underprivileged."

Ross' work is representational as well as abstract. It is characterized by the way she captures light, by her love of bold and vivid colors, as well as her masterful use of the artistic elements of line, texture, and shape. Her favorite subject matter is the beauty found in nature and it's interaction with light, especially the magical light found during sunset and sunrise. Her abstract work is often an isolated section of a scene, yet expressive, colorful, and conveys strong emotions.
Over the years Ross has sold her artwork at galleries, shows, and museums such as the Wildling Museum of Art & Nature, Desert Light Gallery, Xanadu Gallery, Alice-Rice Gallery, Art-A-Fair Fine Art Festival in Laguna Beach, and Quorum Art Gallery where she is a co-owner and has a permanent exhibit.
Her work has been featured in numerous newspaper articles and published in many magazines such as Laguna Beach Magazine, Premiere OC-Orange Coast Magazine, Hobie Hotline Magazine, Laguna Beach VIBE, Laguna Beach Independent Newspaper, Harboring the Good Life – Dana Point's visitors' guidebook, San Juan Capistrano Treasures – visitors' guidebook, The Orange County Fine Art Photography Fair, and the Santa Barbara News-Press (as a permanent featured artist).
She is also a current member of Professional Photographers of America, the Oceanside Museum of Art, the Museum of Photographic Arts, the Laguna Beach Art-A-Fair Fine Art Festival and is currently an Artist in Residence for the Mojave National Preserve.
Quorum Art Gallery
374 N. Coast Highway
Laguna Beach, CA 92651
+949-494-4422
www.quorumgallery.com
Sign-up for my newsletter: